•The Westside Food Pantry opened its doors to the public in October 1990 on a regularly scheduled basis. The Pantry disbursed non-perishable food staples from the undercroft of St. John Episcopal Church, 315 Main Street, Southwest Harbor, Maine.
•The mission of the Pantry was and remains to address food insecurity among the residents of the west side of MDI. The Pantry seeks to be responsive to the seasonal economic reality of the west side of MDI, providing assistance during the winter months when income from summer employment is eliminated or reduced.
•Food vouchers are distributed on two Sundays (first and third) during the months of November through April. Distribution takes place at the Harbor House Community Center, Main Street, Southwest Harbor.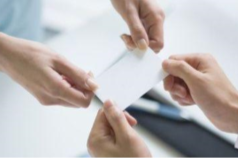 •Vourchers, in $10 and $20 denominations, are distributed. A single adult, head-of-household, receives $60 in vouchers each month. A second household adult receives $30, and each household child receives $30 in vouchers. An additional $20 voucher is granted for one or two children, and another $10 voucher for households with three or more children. A household of two adults and two children would receive $170 in food vouchers per month. Vouchers must be picked up by the head-of-household adult each month in person, or by approved proxy.
•Seasonal identification cards are issued to head-of-household adults annually upon proof of residence (Southwest Harbor, Tremont, or Mt. Desert only). Proof of custody of all household children must also be verified annually.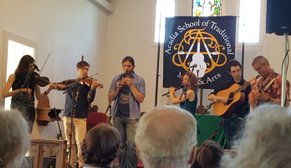 •The Pantry operates solely by donations from individuals—both year-round and part-year residents, MDI and off-Island Churches, local businesses, civic and social clubs and organizations, and fund-raising events hosted by various individuals and Westside organizations. Donations are tax-exempt as an outreach program of St. Andrew and St. John Episcopal Church, Southwest Harbor.
•Pantry currently funds the expenses of providing weekend food backpacks to Pemetic and Tremont School children who are identified in need by school nurses and principals. This is a year-round program organized by Harbor House, Pemetic and Tremont Schools, and volunteers.
•The Pantry is operated by a volunteer non-stipendiary director, a working volunteer committee, and governed by the Rector, Wardens, and Vestry of St. Andrew and St. John Episcopal Church, Southwest Harbor.